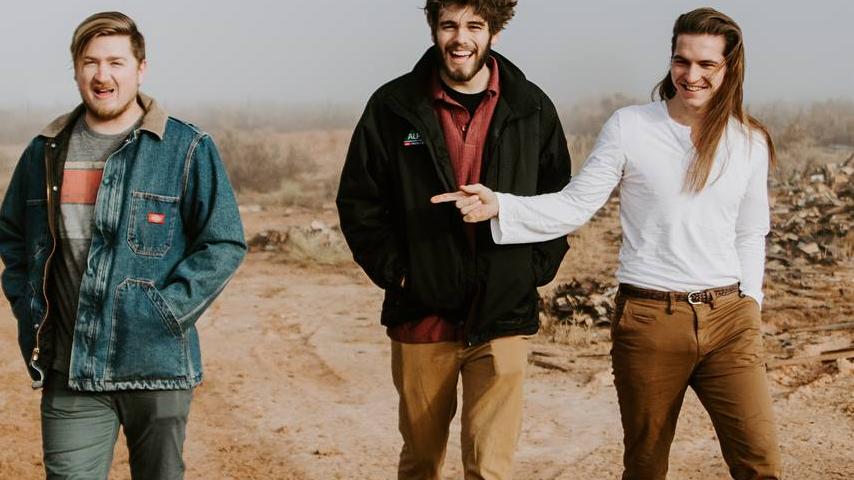 The Birdwatchers (formerly the Naked Waiters) is a unique, ukulele-centric, acoustic trio. Kim Bjerga, Clark Holmes, and Andy Nufer have carved out a niche for themselves in their local music scene, and for good reason. Their tight, three-part harmonies, combined with interestingly composed arrangements are refreshingly diverse, both in musicianship and content. With various ukulele ranges (tenor, baritone, and bass ukulele, as well as guitar), the three have managed to produce a wide, varied sound an equally varied set list. The Birdwatchers are bridging musical gaps for all ages and ears.
Kim and Andy have been friends for years, beginning with their high school years in southern Utah, and later living together as roommates while attending a university in the same small town of Cedar City. Having previous musical experience together in a rock band called Apollo's Army, they were pleasantly surprised when they met Clark at a crepe party hosted at their apartment, where Clark found Kim's ukulele and began to jam. Kim and Andy decided to learn a few songs with Clark for fun. The three came together when a mutual friend, Ben, asked them to serve dinner to him and a date wearing nothing but Speedos. They decided to take it one step further; the trio stripped, and instead of Speedos, wore only aprons and bowties. Dinner was served! To conclude the meal, they had the idea to sing love songs to Ben and his shocked date. That night the trio inadvertently become a band. Later, while filming a simple video to put on YouTube for fun, the question arose – what to call themselves? The Naked Waiters was the obvious choice. Word got out, and people started hiring the trio for weddings, festivals, galas, parties, corporate events, resorts, etc. They have also won music competitions and headline their own concerts. 
In 2015 they found an adventurous music scene in the northern Utah city of Provo. The Birdwatchers' original tunes stray from the typical love song trend, and broach more authentic topics like the town where they met, childhood nostalgia, beautiful locations filled with memories, and even something as simple as a relationship with a pet cat.
In 2020 (right before Covid really hit) they were flown out to LA to be taped auditioning for America's Got Talent. They received all 4 yeses from the celebrity judges, and even though the audition didn't end up being aired and they didn't continue in the competition, they had a worthwhile experience. They perform regularly around Utah, as well as other states and sometimes other countries. A few places to mention are The Ukulele Festivals of Nanaimo (Canada), Antelope Valley (CA), Scotland, Aurora (IL), and even at the Blue Mountains and Port Fairy Folk Festivals in Australia.  They spent most of 2019 in Oahu to get inspiration from the island, to perform, as well as to finish their first original album entitled The Naked Waiters, which is currently available through online streaming and purchasing services. They are now back in Utah continuing to make more music and enjoying life.