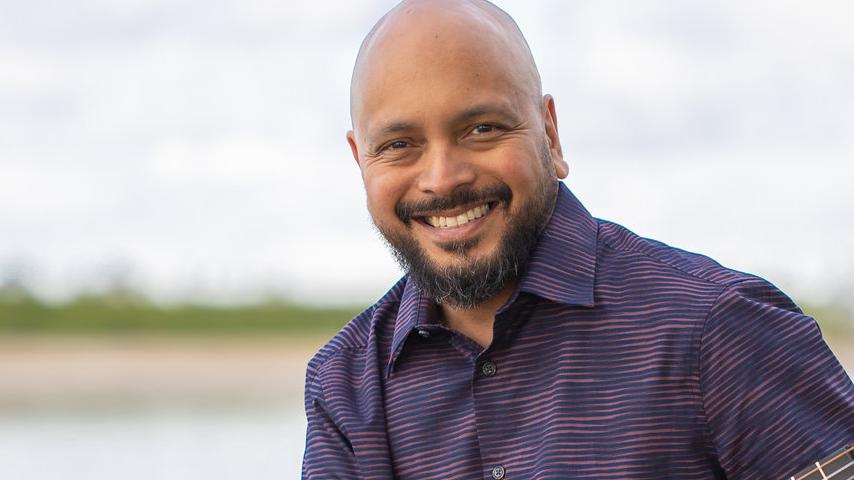 It's rare when an artist arrives on the scene offering a refreshing new spin on a traditional genre of music. Steven Espaniola is that artist. Raised in Aliamanu, Hawai'i and now residing in the California Bay Area, Steven is a self taught multi-instrumentalist Hawaiian artist specializing in Ki Ho'alu (Hawaiian Slack Key Guitar), 'Ukulele, Upright Bass, and Leo Ki'e Ki'e (Traditional Hawaiian falsetto). Of Hawaiian, Filipino, Chinese and Spanish descent, his ethnicity is as diverse as his unique sound which preserves the integrity of the traditional with a flourish of the modern.
Steven is currently working on his third studio album with Dave which will feature a combination of timeless Hawaiian classics and unforgettable original compositions. With a proven formula for success, Steven will once again team up with friends who have lent their talents on previous projects.
In recent years, Steven has had the distinct pleasure of performing and teaching at some of the country's most prestigious 'ukulele festivals including Tunes in the Dunes (Oregon), Reno 'Ukulele Festival (Nevada), San Francisco 'Ukulele Festival (California) and Mighty Uke Day (Michigan). Steven also periodically contributes to 'Ukulele Magazine as a Guest Editor.